Lovran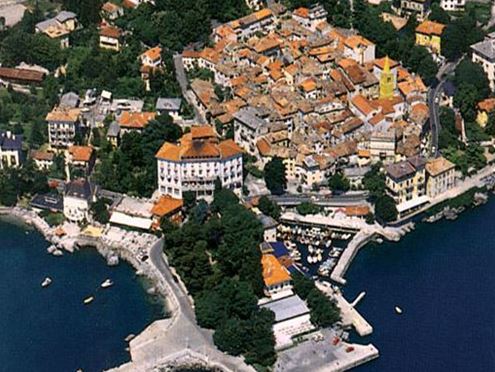 Lovran is a town with a long and diverse past, with a hundred-year-long tradition of tourism. It took its name from laurel, laurus nobilis, which grows abundantly in the evergreen groves in the town and environs.
Of all the places that have developed on the steep eastern slopes of Učka, Lovran is the oldest, coming into being directly on the coast of Liburnia. Lovran has preserved its historical core and medieval city plan. The old city was girt with defensive walls and bastions, on the foundations and walls of which, during time, houses have been built.The courtyards of the Old Town are a particular charm of Mediterranean cityscapes. Behind the stone portals the façades of the neighbouring houses can be seen, decorated with their steps, porches and vaults. In the centre of the courtyard is the wellhead.
A good climate, luxuriant Mediterranean vegetation and a favorable geographic location contributed to the rapid development of tourism during the late 19th and early 20th centuries. Since that time, Lovran, together with Opatija, has been the most important locality on the famed Riviera. Several villas designed by the celebrated Viennese architect Carl Seidel dating from that period are part of the world architectural heritage.
Today, Lovran attracts tourists throughout the year, and they can relax in many of the restaurants, terraces or enjoy sunbathing and swimming on one of the two city beaches or small beaches in the bays. Staying active by jogging or walking on the well known Lunga Mare, the unique walking trail that spreads from Lovran to Opatia and is 12 kilometars long. It is in fact, the unique experience you can get walking or running along the seaside.
The fans of hiking can enjoy many trails that start from Lovran or Medveja and lead up to the very top of Ucka.
The complete tourist offer is designed by many of the regular, traditional events – starting with the Asparagus Days in April, The Cherry Days in the summer season (with Concerts, fish fiestas), and in Autumn, you can experience the Days of Chestnuts. The Lovran Chestnuts are well known for it's extraordinary quality, and are bread for centuries in Lovran.