Raspoloživost
Za sve informacije molimo obratite nam se telefonom +385/51/343-059 ili e-mailom na info@topadria.hr
Opis
CHARACTERISTICS
Apartment ca 55m2
Number of persons: 2+2
LIVING ROOM & KITCHEN
Large sofa bed for 2, SAT-TV, fully equipped kitchen, seating area
BEDROOMS 1 with double bed
BATHROOMS 1 with shower
OTHER air conditioning, terrace, Wi-Fi, 1 parking space
DISTANCES:
Sea: 50m
Shops: 50m
Restaurants: 200m
Center of Opatija: 1500m
Clinic Smile: 2000m
Prices for a shorter stay (1-3 nights) may vary.
For more information and reservations you can contact us on +385 (0)51 343 059 or send email.
Check-in
Fleksibilno
Check-out
Fleksibilno
Opremljenost
Air Conditioning
Equipped Kitchen
SAT-TV
Seating Area
Shower
Terrace
Wi-Fi
Volosko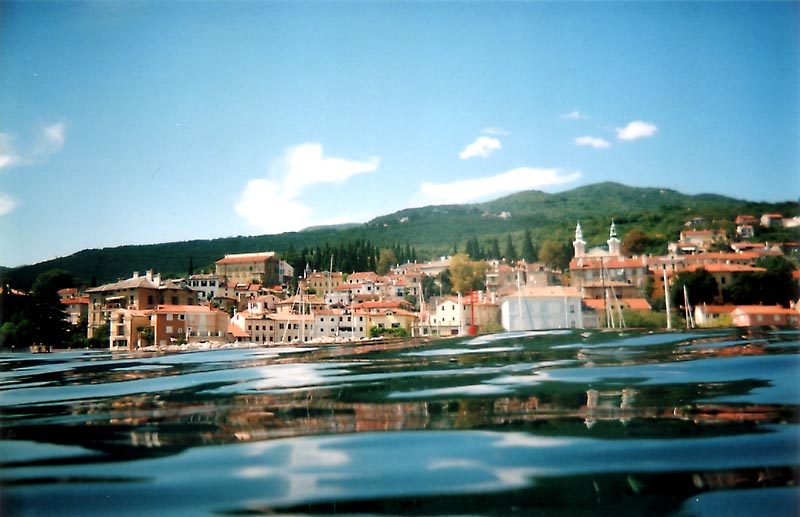 Before Opatija became a holiday resort, Volosko was the seat of the district, an important trade port and the area's administrative centre. Today Volosko has lost that importance, but not its magical appeal as a picturesque fishing village, an inexhaustible source of inspiration to artists, a haven to those searching for peace in the narrow lanes of the old town, or for a cup of coffee on the waterfront, in the unique atmosphere of the harbour. There is something very special about the view of the sea from Volosko's waterfront: the whole Adriatic seems to open up towards the south from here'Ķ
When walking through the lanes in the historic part of the town, you will come across the monument commemorating Volosko as the birthplace of Andrija Mohorovińćińá, the world-famous scientist who first identified the discontinuity that separates the Earth's crust from the mantle. This layer is called the Mohorovińćińá Discontinuity, or Moho for short. He was born in the house at the very beginning of the Lungomare coastal promenade.
Today Volosko is also synonymous with fine gastronomy 'Äď from typical taverns offering fish and other traditional dishes of the local area, to superb gourmet restaurants that are listed in the most prestigious international restaurant guides 'Äď Volosko offers all of that, and much more. It is only a pleasant three-kilometre stroll along the coastal promenade from where you are now standing. Do not miss the chance to pay this enchanting place a visit!
---
Pročitaj više