Dental tourism
We are travel agency and official partner of the Smile dental clinics. We are also situated only a few meters away from the Clinic in Opatija and in case you're trying to find a quality accommodation for the best possible price during your visit to the Clinics we are the right choice for you!
Smile dental clinics – a story of success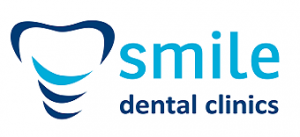 The company Poliklinika Smile founded in 2011 began working by opening an oral surgery and implantology clinic in Šapjane near Slovenian Croatian border. The team of people led by the founder and owner, Ph.D. Darko Slovša, thanks to professionalism, relationship established with the patients and excellent equipment, quickly determined the success of Smile as one of the most important companies in the industry. Doctor Slovša, arguably one of the leading implantology surgeons in Croatia with huge experience and over 16.000 successfully placed implants, as confirmed by the title of "Master of Oral Medicine in Implantology (MOM implantology)" and "Master of Science in implantology and dental surgery (M.Sc.)" issued by the International School of Medicine (IMC), University Westfälische Wilhelms-University of Münster, Germany.
In a short period of just one year, the volume of business and the desire to provide excellent services led to the decision to open yet another clinic, this time in the center of Opatija. The idea from which it all started was to combine tourism and the rich history of the Opatija, famous center of medical tourism, with the clinic Smile, one of the leading clinics in oral surgery and implantology in Croatia.
The construction started in October 2012 and May 2, 2013 the new clinic in the center of Opatija, opened its door.
Today there are open two Clinics: one in Opatija and one in Trieste.
Why Smile
Vast experience in implant dentistry with more than 10000 implants implanted. ISO 9001 certification for oral surgery and implantology. Absolute cleanliness and hygiene, guaranteed sterility of equipment, instruments and devices. Traceability and quality of the sterilization process.
Uncompromising quality and rigorous adherence to the highest standards. Dental procedures in general anesthesia and sedation. Fully digital dentistry in practice. Croatian center of excellence for world's leading manufacturers such as Planmeca, Melag and Fotona. All services in one place (one stop shop). The latest generation of CT devices for superior diagnostics and variety of the latest devices and solutions a guarantee of superior service.
Digital dentistry at all stages of diagnosis and treatment. The use of the highest quality software solutions, laser technology, bone substitutes enriched with the addition of plasma obtained from a patient's blood and a series of other revolutionary new procedures and treatments, positioned Smile clinics high, on the top among the world's best, where we want to belong.
However, what stands behind all that are people. Process of lifetime learning, continuous education, following the latest trends, proven methods and achievements in medicine, participation in specialized lectures, conferences and significant investment in employee education are just some of the reasons and the fact that Smile is positioned high in the market. Business processes and procedures in the Smile clinics are carefully controlled. Every step in all stages of execution of business processes is identified evaluated and, if necessary, modified to achieve the optimal results.
As we pointed out, the most important thing is relationship we cherish with patients and our care for their satisfaction. This fact is the greatest reward and recognition for our work. The formula of our success and reputation that we enjoy is very simple. Maximum quality without compromise, fair price-performance ratio, professionalism and normal, warm human relationship with patients is guarantee of their satisfaction and the best recommendation.
Smile today
We are all working to make for a living, however, the passion and love for dentistry has led us to where we are today. We look forward to new challenges and successfully solve the most complicated cases.
Two clinics, 11 doctors, 14 dental offices, prosthetics specialist, oral surgery specialist, master of implantology specialist, our own dental lab, a travel agency, this is the Smile group today. With more than forty people employed in companies of the Smile Group, new plans, vision and development of which local community will profit with numerous benefits.
For the second consecutive year, Smile received recognition for its contribution to community development, employment and orderly settlement of tax and contributions obligations regarding the payments of which a variety of needs are financed from.
In addition to opening new clinic in Opatija, in 2013 we invested a lot in knowledge, education and training of employees, implementation of specially tailored custom-made software solutions to provide the foundation for further expansion of business at the highest level of competitiveness.
Investment in information and telecommunication technology and use of application solutions, specifically developed and customized by business partners, provides fast, accurate and up to date management and control of all business processes, instant real time access to necessary information regardless of location. We dedicated particular attention to the secure storage of data schedule to back up on an automated platform every day.
Not only dentistry
Combining a tourist destination with a rich history and reputation like Opatija, also known as the Pearl of the Adriatic, and health services, opened up a completely new dimension and might be a trump card to extend the tourist season. Definitely out of this "symbiosis", all may benefit from. Patients of course, primarily, but in addition certainly, hotels, restaurants, shops and a variety of services of the wider region of Kvarner bay. In this sense, guided by the idea of increasing the quality in this specialized form of tourism, Smile Group, i.e. companies from the group Smile, collaborate successfully with a number of service providers in Opatija and its surroundings.
Smile Card is a result of the aforementioned and allows patients to get discounts in a series of partnership -related facilities, restaurants, hotels, fashion stores and souvenir shops on the Opatija Riviera.
Recently in media, there are stories and theorizing with frequent mention of health tourism. What Smile do and plan to boost significantly, is health tourism segment in dentistry, through a travel agency Top Adria offering opportunities to other interested parties.
Vision of the future
Smile aims to be the leading dental medicine clinic, specialized in oral surgery and implantology in this part of Europe.
Opening new markets, positioning Smile clinics as a booster and generator of health tourism, especially off-season, and its extension, hiring young people and maintaining the highest quality standards and our business objectives.
We are firmly committed to planning; empowering and implementing business policy in comply with the highest moral, ethical and professional standards, contributing to the development and prosperity of the community. We have decided long ago that we will put quality business relationship with companies and partners who share the same life, business and moral values ​​as we do before the profit. This of course does not exclude business success and profitability, on the contrary, to be autonomous and independent we must have financial independence from the profits generated by our business success.
No matter what you do for a living, it is important to enjoy what you are doing.
Beautiful, smiling, satisfied and healthy patients is what makes us happy and keep us moving.
Patients of the SMILE dental clinics enjoy in numerous benefits and advantages by using the Smile card. Discounts of 10% in reputable restaurants in Kvarner region or buying in selected stores are just some of the privileges of our patients.
For more information and reservations you can contact us on +385 (0)51 343 059 or send mail.